Calamity Jack Volume 1 HC
$19.99
$13.99
Purchase Calamity Jack Volume 1 HC
St Martins Press
Calamity Jack Volume 1 Hardcover Graphic Novel

The Story:
(W) Shannon & Dean Hale (A) Nathan Hale
Action and thrills define this gangster-filled and hugely entertaining retelling of Jack and the Beanstalk. Jack thinks of himself as a criminal mastermind with an unfortunate amount of bad luck. But, of course, he's not out for himself, he's trying to take the burden off his hardworking mum's shoulders. One day, Jack chooses a target a little more giant than the usual, and as one little bean turns into a great big building-destroying beanstalk, his troubles really begin! Color/144pg/$19.99

Dreamlandcomics.com Price: $13.99 (30% OFF COVER PRICE!)

Most orders ship in 2-4 business days, but please allow up to 14 business days for order processing and delivery time.

Free Shipping

on any Graphic Novel, Comic or Gaming Book Order over $50.00!
---
Purchase Calamity Jack Volume 1 HC
Other products in the category Graphic Novels / Other Publishers GN / Other Publishers Other GN:


1001 Arabian Nights Adventures of Sinbad Volume 1 GN -- Zenscope Graphic Novel


1001 ARABIAN NIGHTS ADVENTURES OF SINBAD VOLUME 2 GN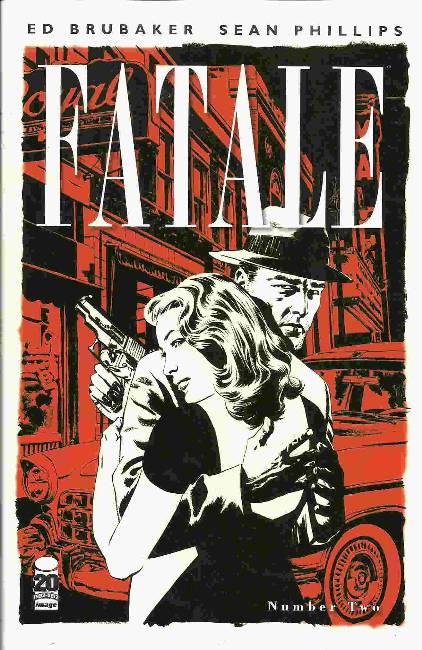 3 (Three) GN


676 Apparitions Of Killoffer GN --

Graphic Novel in stock. Save 30%




A. D. New Orleans After the Deluge GN


Abiding Perdition GN


Abrahm Lincoln: Vampire Hunter HC


Aces: Curse of the Red Baron GN -- AiT Graphic Novel


Acme Novelty Library Volume 18 HC --

Acme Novelty Library Graphic Novel


Acme Novelty Library Volume 19 HC -- Acme Novelty Library Graphic Novel


Acme Novelty Library Volume 20 HC


Action Philosophers Giant-Sized Thing Volume 2 GN


Action Philosophers Giant-Sized Thing Volume 3 GN


AEIOU GN --

Graphic Novel 30% Off Cover Price







Akiko Pocket Size Volume 05: Bornstones Elixer GN -- Manga Graphic Novel in stock. You save $2.98



Aladdin: Legacy of the Lost GN


Alan's War GN


Alex Toth Reader Volume 02 GN -- Graphic Novel in stock. You save $5.00



Alien Pig Farm 3000 GN


Allen Ginsberg: Howl GN


American Born Chinese GN


AMERICAN WASTELAND GN


American Widow HC -- Villard Graphic Novel


AN ELEGY FOR AMELIA JOHNSON HC


Anna Smudge: Professional Shrink GN --

Anna Smudge Graphic Novel


Arcana Team-Up GN


ARCHIE 50 TIMES AN AMERICAN ICON SC


Archie Marries: 70 Years in the Making Slipcase HC


Army of Darkness Volume 3: AOD Vs. Reanimator GN --

ARMY OF DARKNESS Graphic Novel


Army of Darkness Volume 4: Old School GN -- Dynamite Graphic Novel


Art of Joe Jusko HC -- Desperado Graphic Novel


Art of Neal Adams HC


Art of Neal Adams SC


Arthur Suydam: Art Of The Barbarian Volume 1 HC Signed -- Lmited Special Edition


Assembled 2 GT: Earth's Mightiest Heroes & Foes


Asterios Polyp HC


ASTERIX GN ASTERIX & OBELIX BIRTHDAY


Asterix Omnibus Volume 10 GN -- Asterix Graphic Novel


Asterix Omnibus Volume 2 GN -- Asterix Graphic Novel


Asterix: Asterix & Obelix Birthday HC


Athena Voltaire Volume 2: Flight of the Falcon GN -- APE Graphic Novel


Atomik Mike Volume 2 GN -- Alias Graphic Novel


AYN RAND ANTHEM GN


Babes Beasts & Brawn Sculpture of the Fantastic -- SCULPTURE Book


BAD GIRLS NEED LOVE TOO HC (C: 0-1-2)


Bad Planet Volume 1 GN


BB WOLF & 3 LPS HC LTD MUSIC ED


Beetle Bailey by Mort Walker Volume 1 HC -- Checker Graphic Novel


Best of Robert E Howard Volume 2: Grim Lands --

Robert E. Howard Graphic Novel



If you are purchasing Graphic Novels, Gaming Books, or Comics you may choose to have them shipped via "Media Mail" shipping. If you have ordered over $50.00 worth of Graphic Novels, Gaming Books, or Comics choose "Free Shipping" Option. Most orders ship in 2-4 business days. Please allow up to 14 business days for processing and delivery time.

StoreFront | Graphic Novels | Shipping this week | Back Issues | Gaming | Clothing | Sports Cards | Action Figures and Statues | Collectible Card Games | New Magazines Rack | PreOrders New | Collecting Supplies | DVD and Video | Non Sport Cards | Cool Stuff Other





comic book graphic novel sports cards
Dreamlandcomics.com ecommerce software powered by Nexternal